Check out What Creepy-Good Fun is in Store at Creeperum for the 2016 Halloween Season!
Home » Blog » Connecticut Haunts: An In Depth Look
September 12, 2016 By Haunt News & Press Releases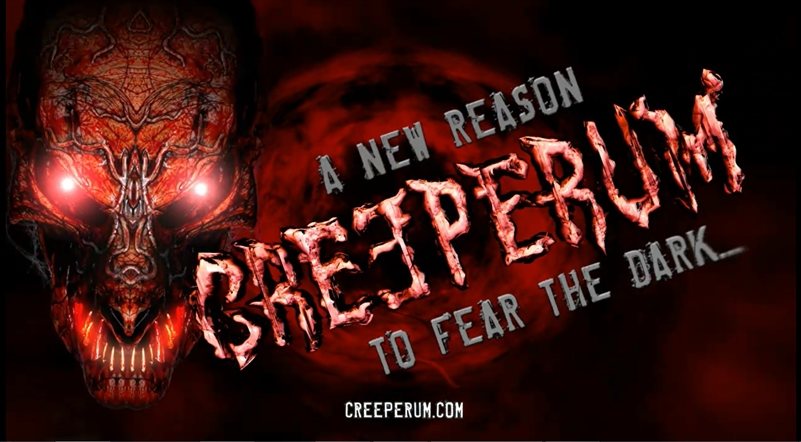 We Make Fright Right!
CTHauntedHouses.com recently sat down with Angelus Perez of Creeperum, to discuss what's new at Creeperum for the 2016 Halloween Season! Located in Hamden, Creeperum features tons of terror inside its walls, and its crew is thrilled to open their doors to their thrill-seeking visitors for the 2016 Halloween Season!

Creeperum takes its visitors into a dark nightmare, where their senses are pushed to the limit - will you be able to make it through? Wander into almost total darkness while searching for a way to escape, and just because you see some light, doesn't mean you've found the exit. While searching, visitors will come face to face with creepy creatures that are awaiting their next victims! So be sure to prepare before entering, and remember to use your senses the best you can to make it out alive!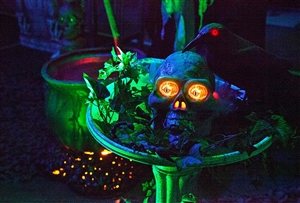 What's new at Creeperum for 2016? Do you have any new rides, attractions, or special features that Haunt Seekers should know about?
WE ARE NEW to the state and the New Haven area. With our Haunt, we are bringing into the state more variety to the Haunted entertainment Industry.
What are you most excited about for the 2016 Halloween Season?
We are excited about our Grand Opening in 2016 and creating long term relationships with the community we serve.
What differentiates Creeperum from other local haunts in Connecticut?
We bring to the table a group of frightening team of talented creators have over 70 years of combined experience making Fright Right. That means a never ending pursuit of improving and upgrading the attraction to keep up with ever changing demands of the public. In other words, being a Interactive Entertainment Novelty Center.
How long has Creeperum been in business? Can you tell us a bit more about Creeperum's history?
Creeperum is a resent creation, from over 30 years of experience by the owner of the company called YourCustomHauntedHouse.com. 30 years of consulting services, building, producing and managing other client's haunted events will give Creeperum a rich history base to continue the future legacy.
What's your favorite experience since opening Creeperum?
Our favorite experience is meeting all the other haunted attraction owners in Connecticut.
How long is a typical haunt experience at Creeperum from start to finish?
A typical haunt experience at Creeperum will start with a friendly greeting and end with a physically challenging walk in a creepy, dark and disillusionary corridor. Our hope is to give you a new reason to fear the Dark!
On a scale from 1 to 10, how scary would you say Creeperum is? Why?
If we are not scaring the bejesus out of you, then we will not be doing our jobs. So, from a scale of 1 to 10, we are focused on a 10 plus!
Does Creeperum's property have any real haunted history? Do you have a spooky encounter you'd like to share?
The property of Creeperum does not have a history of haunting, (that may change with us moving in), but the owner is an expert on the super natural and metaphysics. (See video below) He has also worked with famous ghost hunters/busters both locally and across the nation. Real hauntings have helped to inspire the owner to build what lurks in the dark maze which is Creeperum.
What inspired you to open up a haunted attraction? What's your favorite part of the business?
What inspired us to open up a haunted attraction was to create permanent jobs and have a place to invite talented local artists to come work creatively and play.
How has new technology (i.e. animatronics, special props, etc) helped you to enhance Creeperum?
New technologies are at the forefront of making Creeperum a safer interactive entertainment company. Years ago, some of the technologies used in attractions were potentially dangerous and cost a lot to maintain.
Can Creeperum accommodate large groups? How many people can experience Creeperum together as a group?
Creeperum can accommodate groups of 9 persons. But, that is not always fun. Smaller groups can be manipulated more easily into a frenzy of shear mind blowing fear. This all depends on the group entering and the discretion of our experts of Fear.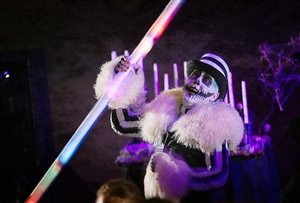 Does Creeperum offer any special deals, discounts, or coupons?
Creeperum will offer discounts on the tickets. Since Creeperum is new to the block, it will not offer many deals and coupons because we will be focused on giving a great show. Now that may change at any time; and we do plan to offer them in the spring and summer!
Anything else you'd like to let us know about Creeperum?
The Dark nightmare that is Creeperum will push your senses to their limits.