Google Doodle's 2017 Halloween Video Follows Jinx the Lonely Ghost on His Quest for the Perfect Halloween Costume
Home » Blog » Halloween's Hottest Trends, Little Ghost & Ghouls Corner , Press Releases, Halloween Headlines
October 30, 2017 By Cait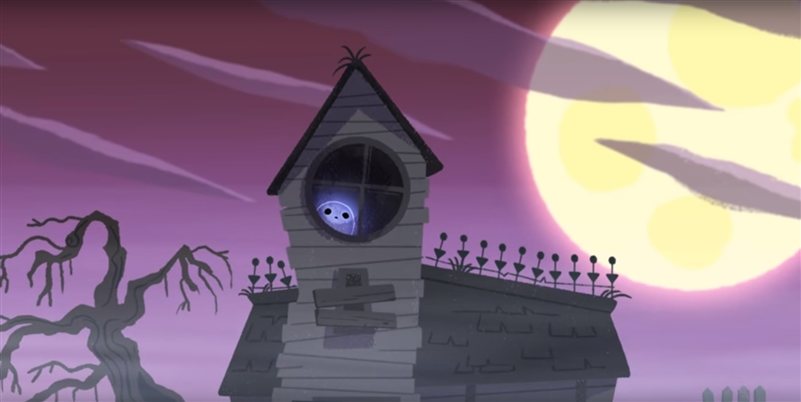 Jinx the Ghost Longs to Join the Trick or Treaters on Halloween, but is Afraid of Scaring Them!
Photo by:
Google Doodle, via YouTube.
Keeping with its annual holiday tradition, Google Doodle (you know, the cute little drawings you see in place of the Google Logo on the search engine on a regular basis), has announced this year's Halloween Doodle theme, which tells the story of Jinx the lonely ghost, an adorable little ghoul who is on the quest to find the perfect Halloween costume in time for the holiday. In holiday the Doodle, which will be released tomorrow, October 31st, Google poses the question "Do the spooky creatures of the night face a similar ordeal [of selecting the perfect Halloween costume]?"
The story plays off of last year's Halloween Doodle, where Momo the Cat (based off of the real-life cat of a Google Doodler), defends the Magic Cat Academy from a spooky ghost invasion. This year, Jinx the Lonely Ghost is pining to go trick or treating when he sees other trick or treaters, Momo included, pass by his home. Not wanting to scare anyone, seeing as he's a real ghost and all, poor Jinx agonizes over what to wear for Halloween, so he can blend in with the "regular" trick or treaters, and not scare anyone too much this holiday.
The poor ghost tries a variety of different costumes and disguises, many of which are comically foiled (in his first attempt, his witch costume is blown off, revealing him as a spooky spirit, and scaring the trick or treaters he longer to join), but after numerous amusing attempts, he finally find something that works for him (we won't spoil it for you).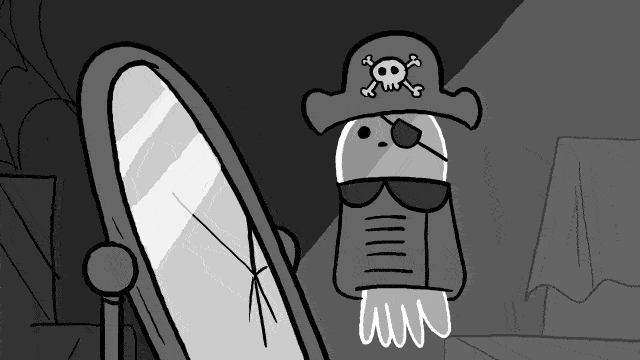 The Google Doodle Team really went all out in creating this adorable aspiration, since there were almost no limitations to this special doodle, since it's in video format, unlike many of Google's "regular" Doodles, which are in JPEG, GIF, or Flash format.
While we won't spoil the ending for you, the message is clear - stay true to you, and you'll be able to find friends anywhere.
If you're like Jinx and still unsure of what to dress up as this Halloween, Google's got you covered, too - the Google FrightGeist Tool shows you the top Halloween Costumes for the entire US, as well as locally, and even has a special tool to help you pick the perfect costume for yourself based on spookiness, uniqueness, and other factors, taking the guesswork out of looking scary-good this Halloween!
What Do You Think of Google's Halloween Doodle for 2017? Let Us Know in the Comments Below!