Halloween Candy Alternatives That Both Kids and Dentists Are Sure to Love!
Home » Blog » Halloween's Hottest Trends, Little Ghost & Ghouls Corner , Halloween Headlines
October 27, 2017 By Cait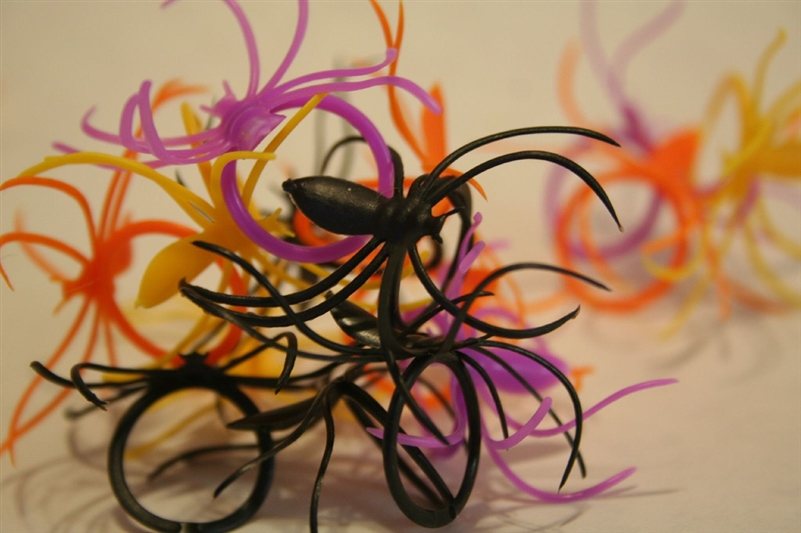 There's Plenty of Candy-Free Halloween Treats Kids Are Sure to Love This Halloween!
Photo by:
Caryn74, via Flickr.
Looking for a healthy alternative to handing out candy this Halloween? With the amount of parents looking for diet-friendly, fun treats that aren't as sugar-laden, we've put together a guide to your best bets for non-candy Halloween Treats that kids are sure to love, with some help from the American Dental Association's Sugar-Free Halloween Guide, of course.
Spider Rings - They're cheap, they're cute, and they've been a beloved Halloween treat for kids for generations: Spider Rings. This non-candy treat is the classic alternative to sugar-filled goodies on Halloween.


Water Bottles - While this one might seem a bit odd, keep in mind - the kids will be out trick or treating all night. A water bottle might not be the most glamorous treat out there, but it's sure to be a welcomed treat after hours of walking to collect candy.


Scary Good Halloween Stickers - Another favorite of the 8 & Under Crowd is of course stickers, and lots of stores stock a variety of single packs of Halloween Sticker Sheets, so that your sugar-free trick or treaters can get their spook on well past Halloween!


Glow Sticks - This non-candy treat is both sweet, and practical - it's not only something that kids love, it can serve as a safety light for little ghosts and ghouls who are trick or treating after dusk.


Plastic Vampire Teeth - This is another classic non-candy favorite of little ghosts and ghouls everywhere - they're fun, they're cute, and they'll match your spider ring perfectly!
Spooky Temporary Tattoos - Temporary Tats will always be a hit with the littlest of trick or treaters, which is why they serve as a perfect candy-alternative to hand out on Halloween night.


Halloween Themed Pencils & Erasers - Maybe I'm just nostalgic, but I always loved getting Halloween-themed pencils and erasers on Halloween night when I was in elementary school. This is another fun, practical alternative to candy that kids are sure to love.


Individually Wrapped Tooth Brushes (OK, This One's Really Loved by Dentists, Not Kids) - Who hasn't gotten one of these on Halloween night? Whilst not necessarily a favorite, it sure is handy to have an extra individually wrapped tooth brush on hand for your next sleepover!
What's Your Favorite Non-Candy Halloween Treat? Let Us Know in the Comments Below!