A Date Night to Die For: Take on the Valentine's Day Massacre at Fright Haven!
Home » Blog » Connecticut's Best Weekend Events, Connecticut Haunt News
January 11, 2017 By Chelsea T.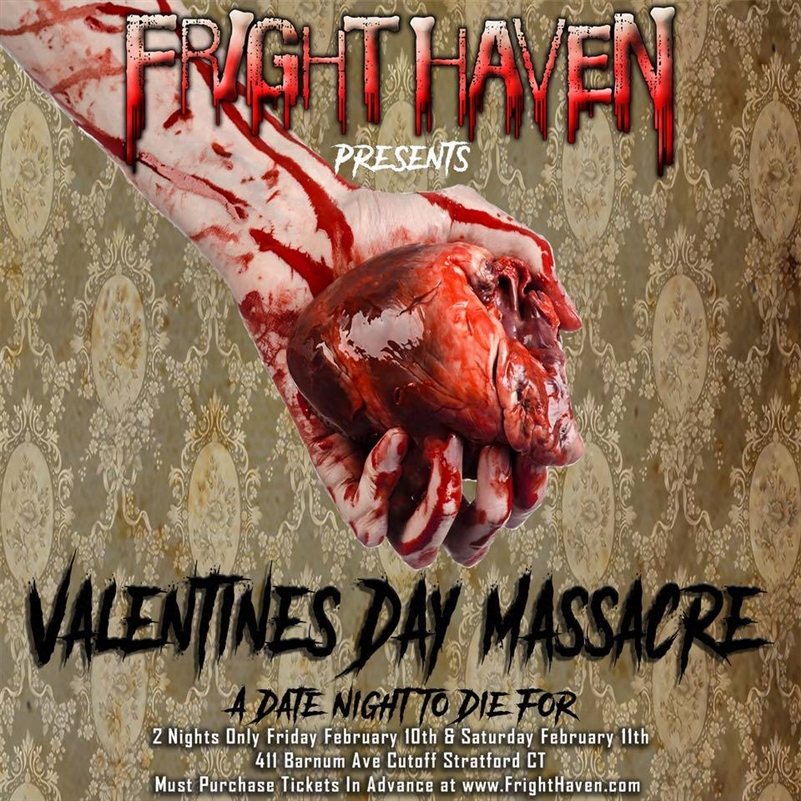 Photo by:
Fright Haven
Valentine's Day is an evening to shower your loved one with extra care. So why not put a twist on things this year and take on the Valentine's Day Massacre at Fright Haven in Stratford? The special two-night event will take place on February 10th & 11th from 7-10 PM and will surely give thrill seekers a date night they won't forget!
Visitors will take on all new attractions with all new scares at Fright Haven's indoor haunted house, while finding out what happens when a date goes terribly wrong. Do you know where the souls that are lovesick go when their heartbreak has driven them insane? Find out in The Tunnel of Love!
Bring other couples along for a night of loving terror, or make it extra romantic with just your significant other. Either way, you'll want someone along side of you for this Valentine's Day Massacre - that is, if you dare enter in the first place! This event is open to all ages, but is not recommended for those 13 and younger.
Click here to purchase your tickets in advance!