Fright Haven of Stratford Presents Blood Drive on Friday the 13th
Home » Blog » Connecticut's Best Weekend Events, CTHauntedHouses.com News and Updates, Connecticut Haunt News
October 11, 2017 By Chelsea T.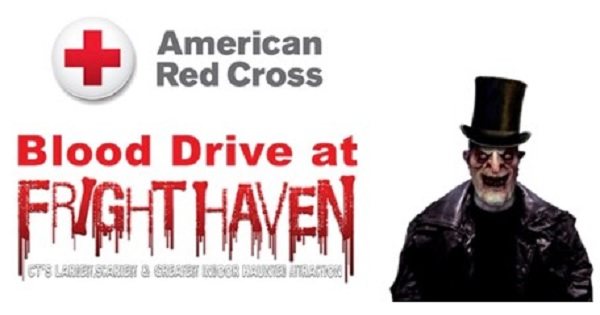 The second Friday the 13th of the year is creeping up on us and Fright Haven in Stratford is celebrating with scares of course, and a blood drive! The American Red Cross Blood Drive will take place at the Save a Life Bus that will be on the grounds of the haunted attraction from 11 AM-4 PM.
All those who donate will receive a free ticket to the haunt, a $25 value! Be sure to visit redcrossblood.org to schedule an appointment and use sponsor code: FRIGHTHAVEN. What better way to enjoy some scares than to donate to a great cause at the same time?
After you donate, Fright Haven will be open for the night to deliver their Friday the 13th scares to thrill seekers throughout their 20,000 square foot haunted attraction.
Click here to check out the rest of Fright Haven's 2017 Halloween Season information!