Fright Haven to Put a Spooky Twist on the Holidays with 'A Frightmare Before Christmas!'
Home » Blog » CTHauntedHouses.com News and Updates, Connecticut Haunt News, Connecticut's Best Weekend Events
November 14, 2017 By Chelsea T.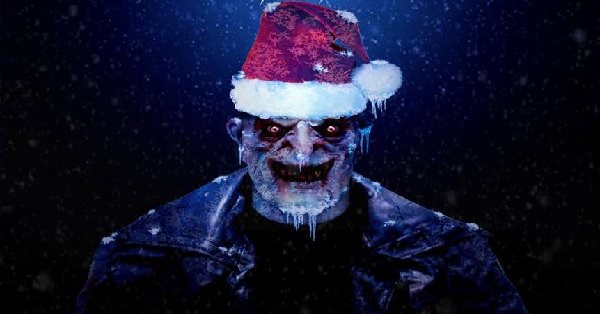 Are you ready to meet Santa like he's never been before?
Photo by:
Fright Haven via Facebook
For two weekends only, celebrate the Holiday Season with some scares by visiting Fright Haven of Stratford as they present 'A Frightmare Before Christmas!' The holiday haunted experience will take place on December 15th & 16th and again the weekend after on the 22nd & 23rd.
The special event will take place from 7:30-9:30 PM, and on Saturday, the 23rd, visitors can enjoy a Lights On 'Winter Wonderland' version of 'A Frightmare Before Christmas' from 1:00-2:30 PM.
'Winter Wonderland' is perfect for those of all ages who who want to enjoy the fun. The scary music and sound effects will be turned off, and the guided walk is ideal for those of any age!
'A Frightmare Before Christmas' will feature all new attractions that will be decked out for the holidays. First, you'll journey through Dead End Manor: No Home for the Holidays, which takes a horrific look into one family's not-so picture perfect Christmas Eve.
After Dead End Manor, thrill seekers will take a terrifying tour of Santa's toy workshop in The Factory. You won't be seeing any happy elves though, they've been overworked this year and they've pretty much lost their minds!
Tickets are $25 per person, or $20 with a non-perishable food item donation at the door.
Click here to purchase your tickets in advance!