Spirit Halloween Announces Top Pop Culture Halloween Costumes for 2017
Home » Blog » Connecticut's Local Halloween Fun Guide, Halloween's Hottest Trends, Little Ghost & Ghouls Corner , Halloween Headlines
October 20, 2017 By Cait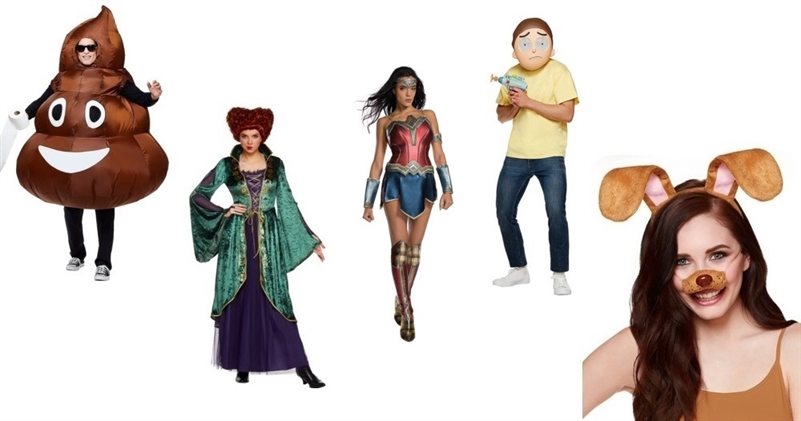 You can find a ton of topical, relevant Halloween Costumes at Spirit Halloween this Season!
Photo by:
Spirit Halloween
Halloween is almost here, and as has become tradition, Spirit Halloween, one of the largest Halloween Costume Retailers in America, has released its top pop culture Halloween Costumes for the 2017 Halloween Season, an annual tradition that's become synonymous with the start of the Halloween Season, and one that highlights all of the biggest trends, memes, and gags of the year.
This year, there's quite a few popular costumes from adults that pull from all over - from mega hit movies & tv, to throwbacks, and more obscure pop culture, there's something for everyone.
While this one won't necessarily help you find a date on Halloween, it's no surprise that there's a Poo Emoji Halloween Costume that's tremendously popular this Halloween Season. Between the Emoji Movie, and frankly, the Poo Emoji showing up seemingly everywhere from toys, to clothing, and even baked goods, it's no surprise this is a top pick for 2017.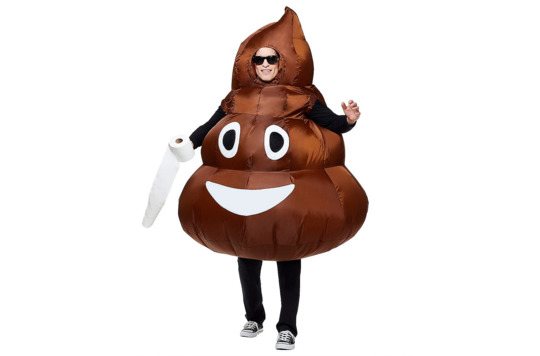 Want to be a Poo Emoji for Halloween? Spirit Halloween offers this Unisex Adult Halloween Costume for only $40.
Not feeling the poo emoji fantasy, ladies? No problem! If you're looking to strut your stuff in the name of Girl Power this Halloween, why not go as Wonder Woman? She was a smash hit at the box office this year, and she's kicking butt and taking names this Halloween Season.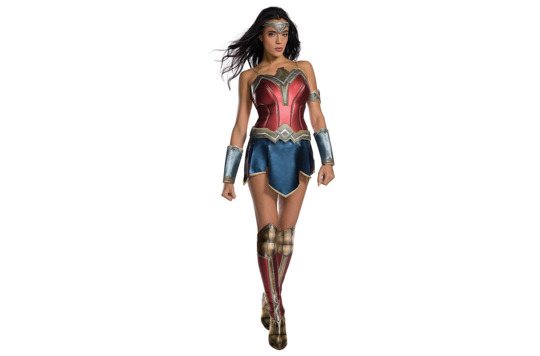 Want to be Wonder Woman for Halloween? Spirit Halloween offers this Ladies' Halloween Costume for only $50.
Do you have a love for Szechuan Sauce and the absurd? If so, then you're probably a huge fan of Rick and Morty, and you can score a sweet, inexpensive Morty Costume at Spirit Halloween this season - just lay off of the McDonald's employees if they're out of that sweet sauce, ok?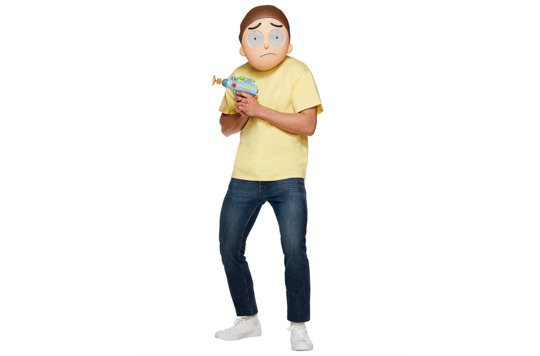 Want to be a Morty from Rick & Morty for Halloween? Spirit Halloween offers this Men's Halloween Costume for only $30.
Looking for a something a bit more traditional this Halloween Season? If dressing up as a poo emoji, or dressing down as Wonder Woman doesn't strike your fancy ladies, not to worry - one of the most popular costumes this year is a true Halloween Icon, Bette Middler's Winifred, the oldest of the Sanderson Sisters in the Halloween smash hit movie Hocus Pocus!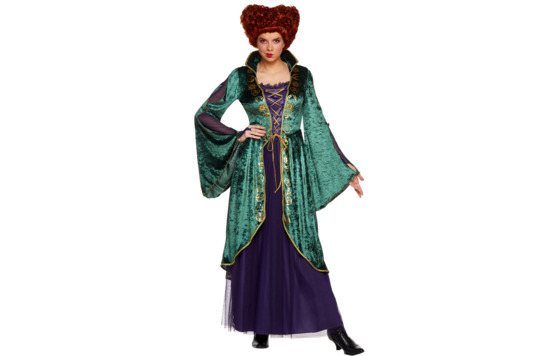 Want to be an iconic Sanderson Sister for Halloween this year? Spirit Halloween offers this Adult Halloween Costume for only $50! Bonus Points if you can get your pals to play along and go as a group with you!
Ok, so maybe you're going to a Halloween Party, and maybe you don't feel like putting in the full effort this year of going all out for a Halloween Costume. You want something that's low effort, but still adorable. No problem! Spirit Halloween has a really fun take on the "I bought this on the way here" costume - they've got a kit so you can dress up as the adorable, iconic "Puppy Face" Snapchat Filter, IRL!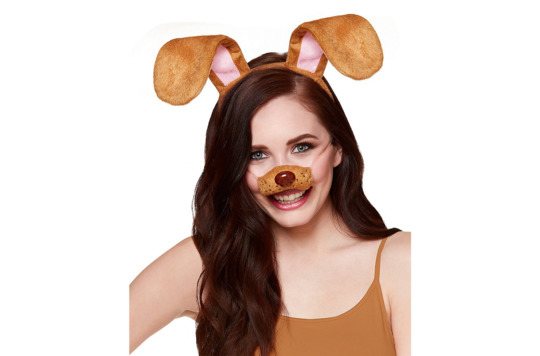 Want to be go low budget this Halloween? Spirit Halloween offers this Snapchat Filter Costume for only $10!
These are just a few of the great pop-culture options for Halloween 2017 - there's countless costumes for both adults and children alike this year.These are just a small selection of what's out there are the market this year, and doesn't even scratch the surface when it comes to DIY options!
What are You Planning on Dressing Up as for Halloween 2017? Are You Buying Your Costume, or Going DIY?
Let Us Know in the Comments Below!